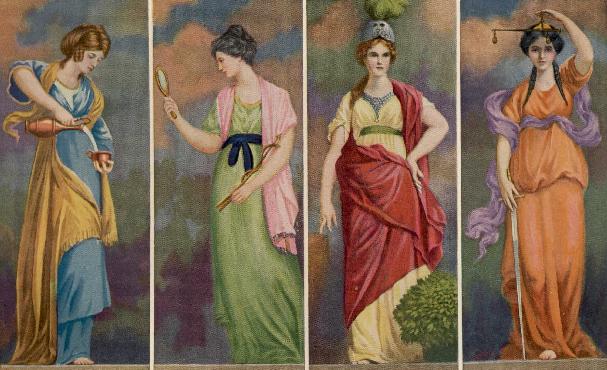 The word of the day is lovely!
Who can find a virtuous woman? For her price is far above rubies. She openeth her mouth with wisdom: and in her tongue is the law of kindness. Her children arise up, and call her blessed; her husband also, and he praiseth her. Favor is deceitful, and beauty is vain: but a woman that feareth the Lord, she shall be praised. ~Proverbs 31:10, 26, 28, 30
The painting above features the four cardinal virtues: Temperance, Fortitude, Prudence, and Justice.
Being a women is hard work. We always have to be on our guard. But how does this relate to lovely? With so many celebrities showing us what "beauty" is, its hard to know what real beauty is. Be strong in the Lord. Know that He loves you just the way you are. Don't ever change who you are to become what the world wants you to be. Be lovely!